WHO WE ARE
We are passionate about working with people from all over the world to experience different cultures
Ntungo Wildlife Safaris Limited is a registered tour operator company based in Uganda organizing safaris in Uganda and Rwanda. Ntungo Wildlife safaris offers you a wide variety of affordable itineraries for the adventure of a lifetime.
Our offers include but not limited to;
A wide variety of affordable itinerary for the adventure of a lifetime

Luxury and full aboard vacation
Ntungo a Ganda name for Sesame seeds is a widely used ingredient in the making of some of Uganda's tastiest local dishes. It is true that you cannot discuss Uganda without talking about its tasty and or healthy local food. Ntungo is used in the making of roast ground nut paste, the most consumed dish in Buganda and Uganda at large.
Growing up, Eva and Mabel (directors) had the paste for most of their meals because of its taste and affordability. We have grown to love the paste and prepare it in our homes often. It is therefore from this love of this particular dish that we want showcase our local cuisine with Ntungo as our focus. Ntungo can also be consumed as a tasty snack and is widely loved by children.
Our specialists are at the heart of Ntungo Safaris. They have all travelled extensively and documented it perfectly so you can enjoy your adventures.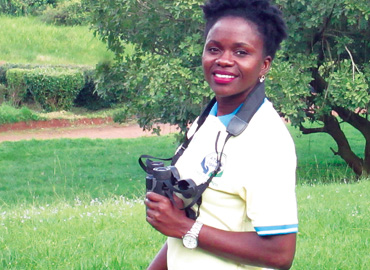 Eva Luyiga
President & Founder
Eva  has worked for a local travel agency for more than 3 years and has vast experience in safari guiding with specialty in Uganda and Rwanda. She is also a member of Uganda Safari Guides Association (USAGA). She has also served as a German speaking tour guide and is ardent about travel which places her strategically to lead you on an exhilarating journey.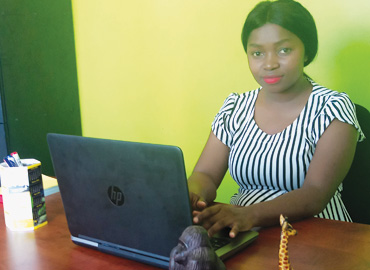 Mabel Nabulya
 Director
Mabel  is very passionate about animals and travel. Mabel has loved animals since she was a child starting with domestic and her love expanded into the wild especially the big cats. Mabel has been all over Uganda visiting national parks and decided to turn her passion into a livelihood. She has worked in customer care for over 5 years and will be your direct contact for any inquiries.
GIVING BACK TO THE COMMUNITY
Choose to visit Sserinya Community on your trip to Uganda, donate or volunteer your time in the community.
We love our community and we are generous with our profits. In conjunction with Betef; a Community Based Organisation, we give 5% of all our profits to Sserinya Community to improve the livelihoods of the people living in the community. Sserinya Community has a single school for miles apart and many of the children cannot afford basic needs. Access to health care and good roads is very limited. The 5% we give back is changing lives by giving the community an education, empowerment for the girl child through reintegrating young mothers into school. Choose to visit Sserinya Community on your trip to Uganda, donate or volunteer your time in the community.