By Boma Moses and Sheilah Atim| 17/06/2020
In the 1950's, Wild life conservationists went to war against the Maasai in Northern Tanzania. Pivotal in this confrontation was the "Ala Mayo," a Maasai traditional ritual, that required young adult males to kill a grown lion, as passage into the privileged "Morani" class. To the conservationists, this highly prevalent practice alone claimed at least ten lion lives annually.
The very best of tactics and conservationists were hired, trained or funded, to eradicate this plethora. At the turn of 1970, the central government of the People's Republic of Tanzania, outlawed the "Ala Mayo" and passed several other laws to deter Lion killings. In 2017, it was estimated that in Northern Tanzania, illegal and ritual practices claimed over 40 Lion lives annually. When she received this report, Laly Lichtenfeld, the then executive director of Tanzania People & Wildlife knew that Something had to change, fast!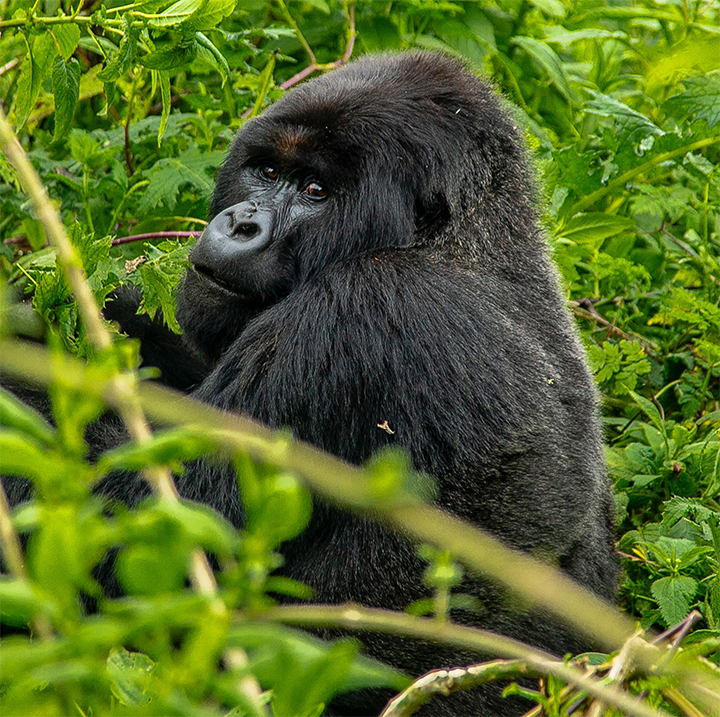 On 02, June 2020, The tourism industry in Uganda and the global mountain Gorilla conservation community were dealt a "very big blow." Rafiki, one of Uganda's best known mountain gorillas had been killed by local hunters. The 25-year-old Silverback was the leader of a 17 member strong group of habituated mountain Gorillas. He succumbed to a single blow from a very sharp object, which penetrated his internal organs. Rafiki (very likely) was killed by a bow and arrow wielding local, who claims he had gone hunting after small game, when the Silverback charged. The death of Rafiki, leaves behind a group of Gorillas, without stable leadership. Chances are that this group could disintegrate, or get taken over by a wild silverback. If the former happens, chances for survival will drop significantly. And if the latter were to happen, the group will withdraw into the wild and avoid human contact in the foreseeable future. To Uganda Wild life Authority, this would be yet another blow. Rafiki was very popular with visitors to the Bwindi impenetrable National Park, where his body was discovered.
In his wake, UWA and conservationists in Uganda find themselves in the very shoes as Laly Lichtenfeld back in 2017. The question is, do we continue hunting down these poachers and demonizing the neighboring communities until they are no more? Or do we borrow a branch off Laly's tree of tricks.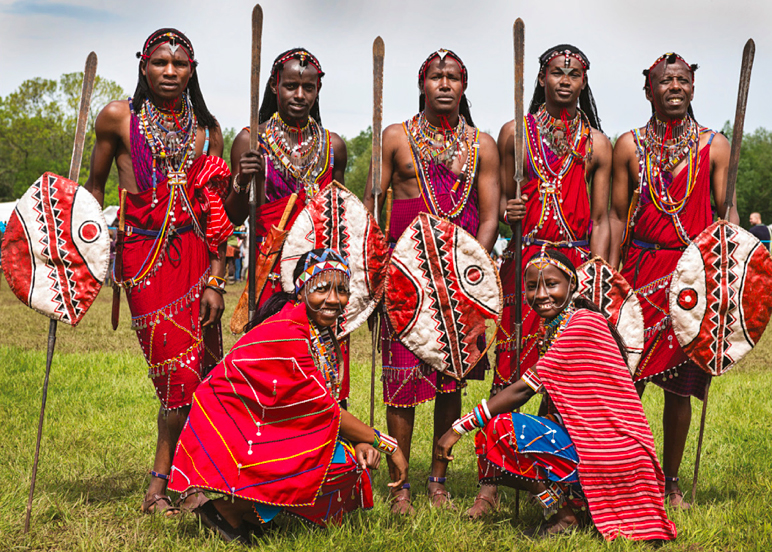 Back in 2017, Laly Lichtenfeld realized the need for a "next step." She recognized that "The Maasai people are absolutely critically integral to the conservation process in northern Tanzania." Not as enemies, but as allies, peacefully coexisting with the other inhabitants in their ecosystems; Lions included. The conservationists had to devise new approaches of working alongside the Maasai to keep "these ecosystems intact and healthy." Only then would everything in the system benefit. This was Maasai land and livelihoods here are dependent on their wise stewardship. The former took to the back ground and empowered the Maasai to take center stage in the fight to rejuvenate and maintain Lion populations.
Today, stories out of Northern Tanzania, speak of success. Voluntarily and in droves, young Maasai males opt to play alternative sports, instead of partaking in the "Ala Mayo." This new class of "Morani" awakens early to track lions. Only this time, they do so, to safeguard and save them. The famed Lion hunters have turned Lion protectors. They work relentlessly and inventively to devise means of coexisting with their ritual enemy. They lead by example, recruiting and educating their contemporaries, that the Maasai are nothing without the Lions; It's their pride and identity. The wild Lion population in Northern Tanzania is on the rise.
After more than 20 years of conservation success, the death of Rafiki, is a sad reminder of how endangered the Mountain Gorillas (and other endangered species) still are. And the big question for Uganda Wildlife Authority and Conservationists in Uganda now is. Do we continue pushing against these poachers? Or do we embark on the "new chapter" and devise strategies that empower those communities living within and next to the designated Wildlife conservation spaces, to take center stage in the fight to rejuvenate, maintain and grow Endangered Specie populations?
"We don't see things as they are; we see them as we are." Anaïs Nin.
Ntungo Wildlife safaris is here for all your safari needs in Uganda and Rwanda. Come and lets give you an experience to cherish forever. Email: info@ntungosafaris.com or check out our website www.ntungosafaris.com for our offers.