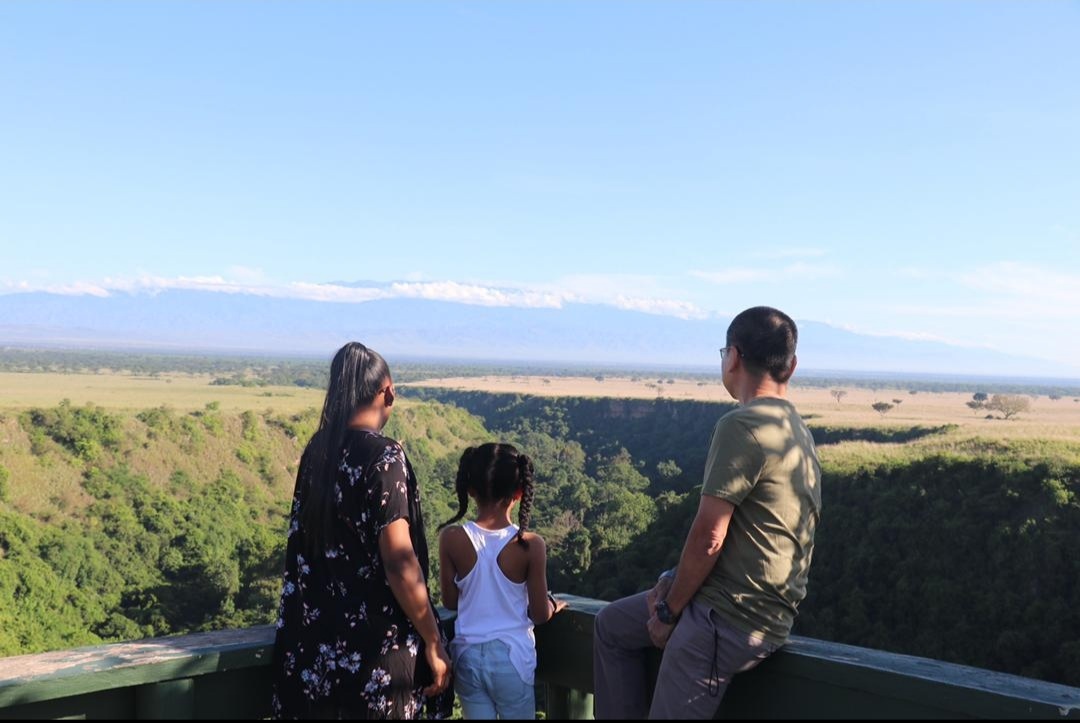 Now that covid is out of the way…kind of, travel is back on the menu and we are here for it. The worldwide lockdown inevitably led to Covid babies (oops) meant an increase in babies being born. Although there wasn't necessarily a baby boom in the world as earlier expected, it is safe to say that with the opening of the borders, everyone is ready get out and breathe out. Including parents with little to grown children. And now as most countries open up for tourism, a lot of travelers may want to take a long their little ones. So, here is how the tourism sector in Uganda has morphed to help parents travel with their children on Safari in Uganda with much less of a hassle. What exciting news!!
Hotels and restaurants
Most hotels in Uganda offer a reasonable discount for all children. Children below 3 years old are exempt of all costs and children below 12, sharing with their parents are given up to 50% discount. Children also have amazing food discount offers. Café Javas, a famous restaurant in Kampala has prices ranging from 10 dollars for a generous portion of food for adults and 5 dollars on the kid's menu. The Luxury Marasa lodges including Chobe Safari Lodge charge 240 dollars per person sharing per night and a 50% discount for children who share with their parent. This of course varies from one hotel /restaurant to another. Hotels have baby food in stock and they will give parents access to the kitchen where needed and in some cases will avail food preparation equipment in the room on request.
Early Childhood development
Traveling with children a lot of the times means looking for education services in your new home for the short period or even the long haul. According to the Ministry of Education of Uganda, there are more than 22 International schools which offer the British curriculum within Kampala and Entebbe alone, Hundreds of thousand of schools for the Ugandan curriculum for nursey, primary and secondary schools. The covid lockdown also led to lots of mothers who picked interest in teaching their own children leading to a growth spurt in the number of Early Childhood development centers making the service available on the click of the button. If you are on a safari, you can now hire a Nanny on the go who is able to keep the kids entertained when parents need that much needed time. This also solves the problem when parents need to go Gorilla tracking which has an age requirement of 15.
How are companies coping?
Companies work with the client to ensure that they offered a fulfilling service. Ntungo Safaris, a re-known tour operator boasts of tailor-made safaris where they revolve the itinerary around the client's needs, availing extra time for parents to have adequate preparation during their trip. Ntungo Wildlife Safaris Ltd works with guides who are well trained on how to execute family trips with little children. They exercise the patience that is required when travelling and during lunch breaks. When children can't settle to finish their food, they would offer to get their food packed so that when they get hungry, they can have their food.  When they are not driving, they are able to offer an extra hand so that the parent will not be overwhelmed but enjoy their trip.
How are airlines coping?
Preparing to fly with children can be worrying and many parents confess to dreading the thought. But it does not have to be a nightmare because many airlines are extending child accommodating services on board.  Emirates makes 6 flights per week to Uganda and they have some amazing benefits for travelling moms. For babies below 2 years, you can request for a bassinet or carry the baby on your lap. Moms are encouraged to breast feed on board and provision for baby food, baby formula, a changing table in the bathrooms and lots of baby essentials are availed for a comfortable travel for both mother and child, allowing for extra luggage and trained staff in baby handling. Other airlines, may allow for one to board with a car seat which also means paying for the extra seat while infants that are lap carried travel for free. Children above 3 years are required to purchase a seat on the plane.
Fitting in with the local people
Uganda's friendly nature of its population makes it safe for families that have children. Ugandans are generally a communal and they know, help and work with one another. Uganda's culture favours families and children are viewed as a blessing, the epitome of the future. This makes your little ones safe to travel and even stay for long. According to the BBC, the East African country received the highest marks for friendliness. According to the InterNations report, 57% of expats in Uganda gave general friendliness the best possible rating (the global average was 26%) Not only that, not a single respondent ranked this factor negatively
Written by
Mabel Nabulya
Traveler, writer, naturalist and mother.