The thought of waking up to the sight of grazing zebras and water bucks has always been a dream to me. But there I was, living that dream, at one of Uganda's Wildest habitats; Lake Mburo National Park. It is now a memorable highlight of my 3 weeks Equipment training course as a certified tour guide. This particular course was conducted by the best and most knowledgeable guides in East Africa's tourism Sector.
With a smile from ear to ear, two backpacks and a toddler in my hands, I had set off from Kampala to the Sanga gate of Lake Mburo National Park. The fact that this was close to the Capital did not spare me from the fatigue of riding in one of Uganda's Public Buses. The exhaustion got me sleeping in just a few moments after check in.
On that particular morning, I was charged and eager to start my day. Outside my dormitory, the droppings and animal footprints indicated that the previous night had been a busy one. I felt alive, energetic, excited and curious to learn. That is why I was there. I was one step closer to the next level of my career. This is exactly where I was supposed to be.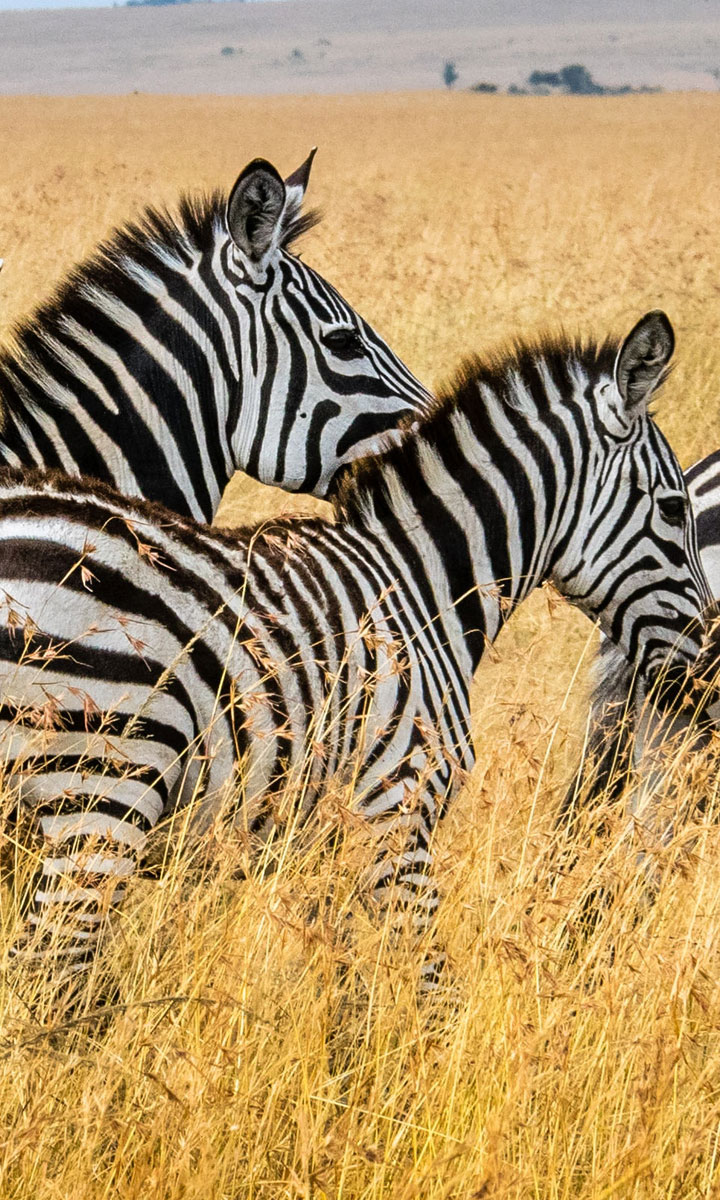 Four meters Outside my dormitory was a thick shrub; the Rhus Natalensis, where dozens of vervet monkeys played and searched for food. At the slightest notice of danger or movement from a perceived enemy. They were quick to assume defensive positions, or take evasive actions. Protective creatures they were, especially the nursing mothers, out with their young ones. For them, staying away was not an option. They had to tease and give chase if they sensed fear and while this is funny in retrospect, I did not like it very much at first.
Permanent residents assured me that 4 metres from my dormitory in that shrub is an occasional visitor, the Leopard. It is not possible to use words to explain how insecure I felt knowing that fact. I would later get used to the presence of the big cat which never attacks unless provoked and I am not one to provoke a wild animal.
God is in the details. Each detail about Lake Mburo National Park was the eye opener that I needed. Uganda's smallest savanna woodland National park in Uganda's list of national parks sits on 370 km sq. of land and is rich with biodiversity. With over 69 mammal species and 315 bird species. The Park also has over 10 acacia species with Acacia Hockii being the dominant species. The park has more zebra, impala, topi, and common Eland populations than any other protected area in Uganda. It has recently added to its mammal group numbers by introducing the Rothschild's giraffes. Lake Mburo is the largest of the 13 water bodies within the park and has permanent residents including crocodiles, and hippos.
Birds can be viewed everywhere whether on a game drive or boat ride. Common species include the Papyrus yellow warbler, Rupell's Starling and Bare faced go-away bird. Local endemics include: the African finfoot (Chloropeta gracilirostris). The park also hosts a number of migratory birds both palaearctic and continental. These include the Abdmin stork and the Pink-backed pelican. The Park's wetland is the world's largest carbon deposit site, which is a major attractor to research tourists.
Away from the bustle and hustle of the town, 19 km away from the main road i was bound to bask in the same place for three weeks. With nature becoming my best friend once again(since i am originally a village girl), the internet connect quite bad, i had the full recipe for true relaxation. Watching animals and birds in close proximity gave me a chance to appreciate nature and pay attention to the small details of life. Everywhere I stood, life seemed to be happening in one way or another. From wasps laying eggs in tree barks, to beetles mating and vervet monkeys protecting their young. One could not miss the presence of a new wild activity. At the end of the day, after an evening of watching the star studded sky, sleep came quite easy and deep. I have no doubt that this comes as a gift from nature to everyone that embraces and marries into its existence.
The game drive was yet another highlight of my trip, when a number of us went out for a birding excursion. We watched the African fish eagle, the Black bellied bastard and the Red-necked francolin. It was as if all the animals had camped out. Waiting for us to watch them to our satisfaction. There were the Buffaloes, the Giraffes, The Hippos, The Impalas, the Leopard, the Topi and even the elusive Eland.
There is something fascinating about being surrounded by nature. According to www.mentalfloss.com, It brings back a sense of peace that rejuvenates your being in ways that the best contemporary beauty spas cannot. Nature will reset and recharge your brain, and even normalize your sleep schedule. So was this experience. I rested, recharged and meditated. This trip was true relaxation and filled with entirely new discoveries for me. I highly recommend it.
I am yours truly,
Mabel Nabulya,
Mabel is a certified trained tour guide at Ntungo Wildlife safaris Ltd. She will be at your service when you book a safari with us.
At Ntungo Wildlife Safaris Ltd, all our guides are trained and registered under Uganda Safari Guides association. Make your reservation with us to experience the most exciting tour in Africa! Send us an email on info@ntungosafaris.com or call (WhatsApp) us on +256701 027620/ +256 706 772990.