There is power in the stories we tell and those told about us. Chimamanda Ngozi Adichie once said;
"Stories have been used to dispossess and to malign, but stories can also be used to empower and to humanize. Stories can break the dignity of a people, but stories can also repair that broken dignity. How and whoever crafts these, makes all the difference."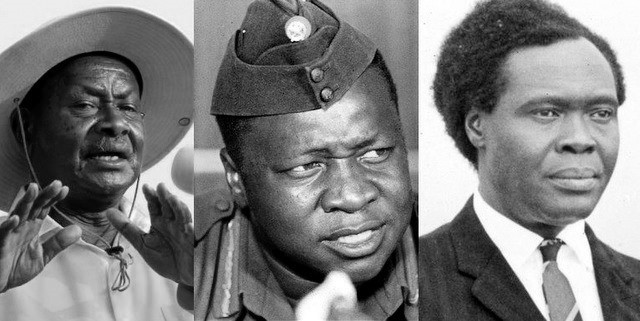 In  the diaspora, Marketing Uganda as a dream tourist destination is still challenging. Here the majority of the target market is stuck on the stories of old. Of Idi Amin and the anarchy he commandeered. Of Kony and the LRA warlords. Here, they know of Disease, pestilence and failed institutions. They imagine dense forests with a lot of creatures; deadly stinging creatures. And these negative anecdotes are deeply entrenched. Some have been carried forward for generations. To many here, the oppression, poverty and pandemics down in Uganda (and Africa in general) are eternally woven into the rhetoric of our being. It is this failed state of affairs that always convinces many not to visit.
It took me not long to discover the absence of the Ugandan dimension. Our side of the story, especially in the post-independence era. On any given day, you will invest a great deal of time and energy explaining, apologizing, justifying, or defending the indefensible. Except for a few glitters, there is not much as a positive story one can tell at certain stages. In the recent past, we got Quinn Abenakyo, and a few other tourism ambassadors. We launched the Rolex (a delicacy curved out of chappati and fried eggs rolled together) that have brought Uganda to the limelight.
Recent political and administrative events do little to alleviate our standings. These stories mostly serve to justify the oppressive and chaotic rubric that we seem to have conditioned our past.
After 58 years of independence, one must look to the infamous pre-colonial Narrative penned by Winston Churchill in 1908, to find perhaps Uganda's most effective piece of promotion.  In his memoir; "My African Journey," Winston Churchill wrote of Uganda as "The Pearl Of Africa." How did we achieve this you may ask? Simple! There existed a genuine Ugandan experience, and our ancestors delivered it objectively.
In August 1907, from Kisumu, the then British Under-Secretary of State for the Colonies sailed by boat on Lake Victoria to Entebbe. He then traveled by rickshaw to Kampala. Here, "almost more than anything else in East Africa," Churchill was amused by the "little black school boys in white English cotton clothes singing Oh dear, what can the matter be?" He then canoed along the Victoria Nile up to the Ripon falls. At Jinja, he witnessed the Nile begin its 3500 mile journey to the Mediterranean Sea. In between camps, he trekked, canoed, and rode the bicycle. He hunted Big game, and marveled at the "indescribable ululations testifying and ministering to the spirit" that his porters did as they went about their daily tasks.
Not to say that this was a perfect journey. Far from it! In his write up, Churchill bemoaned the lack of "a good system of stone, fumigated, and insect-proof rest-houses." A remedy to the insects that he thought protected Africa! He expressed a "deep rooted grief" at the loss of his "faithful friend." Four men had set off for this voyage, but only three would return. The fourth had been the "price" that "Africa asked of us". He could easily have demonized his experience. He chose not to. The most profound regret surprisingly was the bicycle. Had he known in advance that this was "the best of all methods of progression in central Africa," he would have tripled his journey. He would have reached "the fertile and populous plateau of Tooro", descended the "beautiful valley of Semiliki," sailed to "all corners of Lake Albert" and skirted "the slopes of the Rwenzori."
Churchill experienced first-hand, the "magnificence," "variety of form and color," and the "profusion of brilliant life"-Flora and fauna, beast and human. He witnessed the uniqueness that we had; in scenery, climate and people, and was convinced that the totality of it all, exceeded all types of malevolence. This ultimate Ugandan experience was so remarkable, he declared it "one of my greatest adventures!"
They say that a happy customer will tell 2 to 3 people about his exceptional experience with your company. When his turn came, Winston Churchill spoke to millions in his time and still does to date. No coin was intentionally paid to him by Ugandan officials for his remarkable review. What they had was a genuine product, and they allowed Churchill to consume it objectively.
We live in a world shaped by stories. As a nation, we ought to realize that no matter how oppressive our past and current realities are, the onus is upon us to cut through the ice, and like Churchill, provide the ultimate narrative about the Ugandan experience. A narrative coined objectively to undermine (or better, replace) the existing single dimensional narratives. Those ones forged from positions of oppression and propaganda, to "dispossess and to malign, and to break our dignity as a people."
We may lack the power to undo the damage already done. We can however charter a new path and maybe score a few Churchills whose genuine reviews propel our tourism into the next century! Or maybe 50 years on. Uganda is the Pearl of Africa! She is beautiful and Ntungo Wildlife Safaris Ltd is here to show you her endowments.
As written by Boma Moses
Moses is a part of the Marketing team of Ntungo Wildlife Safaris Ltd.
Contact us today for a safari you plan to have some time in future, when the world is free from CoViD-19.
Have a look at our website www.ntungosafaris.com for our offers of itineraries. We look forward to reading from you!
For now, keep safe!