This country is home to the snow-capped Rwenzori mountains, Lake Victoria the second largest fresh water lake, sprawling savanna, the misty forests, good and friendly people truly gained the title for Pearl of Africa. The home to a vast array of wildlife, flora, landscape, lakes and rivers, and finger-licking-good food!
Uganda an East African country lies astride the Equator at an average altitude of 1,100m above mean sea level. In area, Uganda occupies 241,000 sq km and to the east, has Kenya, north is South Sudan, to the west lies Democratic republic of Congo and in the south Tanzania and Rwanda.
Uganda is such a diverse destination that in a day one can have a chimpanzee tracking exercise followed by views of the prowling lions and leopards, navigate tropical channels seething with hippos, crocodiles, monitor lizards, and then later set off to a nearby location for mountain gorilla trekking or even mountain hiking. These are all coupled with bird watching. This is the only safari destination whose range of primate species is as astounding as its selection of plain antelopes. The bird population is a whopping 1,070 species contributing 50% of Africa's and 10% of the world's bird species population. One can even have a bird watching experience in the capital City;Kampala.
The Mountain Gorillas will leave you enthralled. Such amazing primates.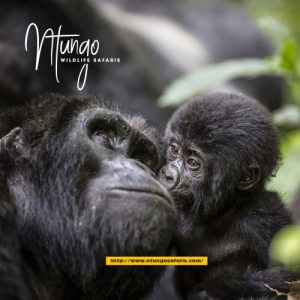 Queen Elizabeth National Park, Uganda's oldest and most visited; offers chances to view the elusive leopards, tree climbing lions, so many antelope species, the glassy salt lakes, chimpanzees and some of the highest population of hippopotamuses in Africa.
Lake Mburo National Park giving you an opportunity to see the rare and elusive Eland and the beautiful zebras is a rich bird haven.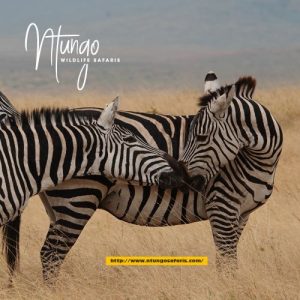 Kidepo valley National Park the least visited though offers jaw dropping scenery. It offers the big four and the only park where the cheetah can be sighted.
Are you looking to witness the big five? Ziwa rhino sanctuary offers the opportunity to see the southern white rhino and track it on foot in close range. This is be coupled with the trip to the Murchison falls National Park, with some of the most spectacular views of the Nile as it forces its way through a 7m gorge falling to a depth of 43m in depth. A jaw-drop sight that forever sticks in your memory.
Are you looking for an adrenaline junkie? We have got you covered. The Nile starting it's 4,000 mile journey in Jinja, has rapids at various spots. These offer you Bungee jumping, white water rafting, kayaking the Nile, boat cruises to the source of the Nile that will make your choice of activities not just exciting but memorable too.
Whats your interest? Mountain climbing? Uganda offers you two mountains; The Rwenzori and Elgon mountains. We have all those tours laid up on our website and offer tailormato give you a deserving and worthwhile experience in Uganda.
 How to get to Uganda:
Arrival to Uganda is through Entebbe International Airport which is 40 km southwest of Kampala (the capital city of Uganda). Operational airlines include: Emirates Airlines, Qatar airways, Kenya airways, Uganda airlines, Air Tanzania, Jambojet, SN Brussels, KLM, Ethiopian airlines, Rwandair, among others. On arrival at the airport, you will be subject to immigration formalities and acquire your visa.
Currency
Uganda's currency is the Uganda shilling. One with dollars can exchange on arrival or use the ATM to withdraw money in shillings. The dollar is the hard currency of preference but the Euro and Pound sterling are accepted. You can exchange your currency to get shillings in various places as the driver/guide will inform you prior to getting to a place where to do that.
Language:
The official language is English and most Ugandans speak adequate English. The country is however quite diverse in tribes and ethnicity with over 56 different languages with Luganda as most widely spread among the local languages.
When to visit Uganda:
Uganda can be visited any time of the year, however the rainy season may cause challenges as regards gorilla trekking and mountain hiking. The rains climax in April, May and then from October to November. It is best to visit from late December to February and between June to August or September.
We are here to give you a lifetime experience!
Contact us today on: info@ntungosafaris.com or even check out our website www.ntungosafaris.com to see what we have lined up for you.