Like two souls grown inseparably in love, it took me a while, before I discovered my enchantment for tourism. Uganda is my Delilah. Her natural endowments splendidly undulate, and interlace to form some of the finest spectacles.
Like that village belle whose beauty is the talk among the folks, Uganda has something for everyone. No matter your tastes, she has just the right delicacy to soothe your appetite. Be it birds or big mammals. Lakes or rivers. Highlands or lowlands. Her colorful and friendly tribes people are amazing too. Feature after feature, she was built to be explored. Uganda's national parks and landscape will leave you jaw dropping!
So where should I start explaining my attractions! The activities that await you perhaps? Each attraction presents countless possibilities for activities. Your imagination and wit is what will limit you. First, allow me to share some of the attractions.
Uganda's Main Attractions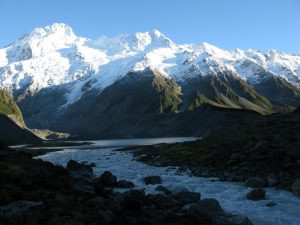 To the West, one may choose to hike to the snowcapped tip of the Rwenzori Mountains, or cuddle with the nature below as you walk through the central circuit zone of the Rwenzori national park. There are countless trails leading to Lake Mahooma and Buraro chimp forest. The communities around Kichamba are a must see, on the way to the Karangura ridge. But if you decide to take the Bwamba Pass, the hike through the Bundibugyo area will stay fresh the rest of your days. If you are no hiking enthusiast, Semuliki National Park awaits you. This is one bird habitat like no other! Talk of the white-thighed Hornbill, Green-breasted Pitta, rufous-sided broadbill and so much more.
Kidepo Valley National Park
Up North, In the rugged, semi-arid valleys that demarcate Uganda from Kenya and South Sudan, Kidepo Valley National Park beacons. It was gazetted as a national park in 1958, and has a unique profusion of fauna, Flora and graben. She is home to more than 77 mammal and approximately 475 bird species. In 2011, the important fossil Uganda Pithecus major, (a.k.a Proconsul major), was discovered within the vicinity. Proconsul major is an extinct primate believed to be the ancestor of present day primates. The park is also the only one in Uganda to boast of the cheetah and wild dogs. Apoka is the heart of the park. From here, towards all directions, the savannah grasslands extend far beyond the gazetted area, towards horizons. Her ends are only outlined by distant mountain ranges.
In the Narus Valley is where you find the only permanent wetlands and water pools, especially during the excruciating dry seasons. This is the place you want to be, if you seek to witness some of the park's prime game views. Underneath, The Kidepo Valley National park is underlain by the mineral rich granulite facies. One of the oldest groups of rocks known to mankind. Don't be surprised to come across precious stones like Gold, limestone, uranium, marble, graphite, gypsum, iron, wolfram, nickel, copper, cobalt, lithium and tin, or people digging for these. Kidepo National Park may be Uganda's most isolated national park but for those who brave the long journey to this part of Wild Karamoja, it is the most magnificent wilderness in Africa.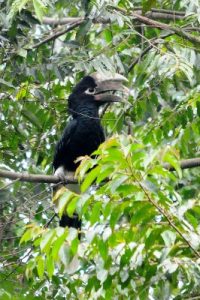 Murchison Falls National Park
Then there is the Murchison Falls National Park at the northern tip of the Albertine Rift Valley, and where the sweeping Bunyoro escarpment tumbles into vast, palm-dotted savanna. This is Uganda's oldest game reserve, gazetted in 1926. It is also Uganda's largest conservation area, hosting over 76 species of mammals and 451 birds. The Park is bisected by the Victoria Nile. The centerpiece of this Wildlife habitat is the Murchison Falls. A 45m cascading rift valley wall over which the River Nile tumbles, through a 7m wide gorge, creating a view filled with scenic rainbows. The tranquility of which is always broken by a thunderous roar that can be heard from over 100 miles. Over the next 80kms, this mighty cascade of rocks drains the last of the river's energy, transforming it into a broad, placid stream that flows quietly across the rift valley floor into Lake Albert. This stretch of river waters one of Uganda's most remarkable wild bio diversities. Regular visitors to the riverbanks include elephants, giraffes and buffaloes; while hippos, Nile crocodiles and aquatic birds are permanent residents. Notable visitors to the park include Winston Churchill, Theodore Roosevelt, Ernest Hemingway and several British royals.
Queen Elizabeth National Park
Queen Elizabeth National Park comes to mind. She is Uganda's most popular tourist destination. The park's diverse ecosystems, which include sprawling savanna, shady, humid forests, sparkling lakes and fertile wetlands, make it the ideal habitat for classic big game, ten primate species including chimpanzees and over 600 species of birds. The park's magnificent vistas include dozens of enormous craters carved dramatically into rolling green hills, panoramic views of the Kazinga Channel with its banks lined with hippos, birds, buffalo and elephants, and the endless Ishasha plains, with tree climbing lions ready to pounce on herds of unsuspecting Uganda kob and the salt lakes. As well as its outstanding wildlife attractions, Queen Elizabeth National Park has a fascinating cultural history. There are many opportunities for visitors to meet the local communities and enjoy storytelling, dance, music and more. The gazetting of the park has ensured the conservation of its ecosystems, which in turn benefits the surrounding communities. Uganda's Queen Elizabeth National Park is truly a Medley of Wonders.
The Sipi Falls and So Much More
But this is not all. There is the Sipi falls to the East, and Mount Elgon, Uganda's highest volcanic mountain. Down South, the Lake Nalubaale (Victoria) gathers; A meeting point for Uganda's Vast network of swamps and streams. At Jinja, she opens up, releasing the Mighty Nile River up North to Cairo. Look out for lakes Mburo and Bunyonyi which is Uganda's deepest lake, quite a number of crater lakes in Fort Portal. The never drying breasts of Nyina Mwiru, the hot springs at Kitagata, river Semliki and the channel at Kazinga line the Albertine flow. There is the Locust Killer, Lake Albert. Nyero has the Rock paintings. There are mangrove forests in SSese islands on Lake Victoria, and then the impenetrable Bwindi and Mgahinga forests which are home to the magnificent Mountain Gorilla. The list goes on and on. One can never have enough. I can't get enough of her.
We are two souls, intertwined. It's up to me to choose what to plunge in on and what not to. However, viewed as one, her individual endowments piece together, and the end is an impression that has left many a traveler avowed. Uganda is indeed "The Pearl of Africa!"
Yours in Love.
Sheilah Atim.
Sheilah is an enthusiastic team player of Ntungo Wildlife Safaris in the marketing department. Her Twitter handle is: @sheilahatim2
Book your safari today by dropping us an email on info@ntungosafaris.com or whatsApp us on +256 701 027620/ +256 706772 990